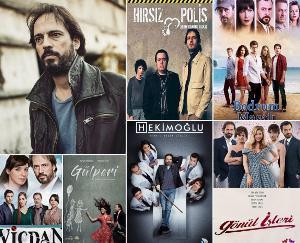 Which one is the Best Tv Series of Timuçin Esen?
Timuçin Esen: Timuçin Esen was born on 14 August 1973 in Adana to lawyer parents. After studying at TED Ankara College, he went to study theatre at Ankara University state conservatory and ultimately graduated from Mimar Sinan University of Fine Arts. He then went to the California Institute of the Arts in the United States to do his master's degree. He received coaching from acting teacher Larry Moss.
After returning to Turkey, he played in the series Gurbet Kadını. Esen starred in the film Gönül Yarası for which he won both a Golden Orange and a SİYAD award. Wikipedia
We choose the Best Tv Series Timuçin Esen has acted in. You can vote only once in 24 hours.
The Best Tv Series of Timuçin Esen