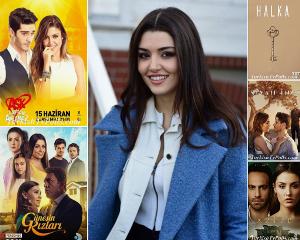 Which one is the Best Tv Series of Hande Erçel?
Hande Erçel: Hande Erçel (born 24 November 1993) is a Turkish television actress and model. Erçel is the sister of Hande Ercel who has been very famous for her lead role in Aşk Laftan Anlamaz (2016–2017) as Hayat Uzun, opposite Burak Deniz). She also played the role of Hazal in Siyah İnci on Star TV and the role of Müjde in Halka on TRT 1.Her recent performance was the role of Azize Gunay in Azize broadcast on Kanal D, opposite Bugra Gülsoy. Erçel grew up with her grandparents. She has a sister Gamze Erçel, who is a designer and actress.
We choose the Best Tv Series Hande Erçel has acted in. You can vote only once in 24 hours.
The Best Tv Series of Hande Erçel