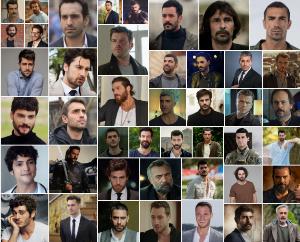 Who is the Best Actor of Turkish Tv Series 2019?
These are our candidates: Akin Akinozu, Alp Navruz, Alperen Duymaz, Aras Bulut iynemli, Baris Arduc, Berk Oktay, Berker Guven, Birkan Sokullu, Bugra Gulsoy, Burak Deniz, Burak Özçivit, Çağatay Ulusoy, Caglar Ertugrul, Can Yaman, Deniz Can Aktas, Ekin Koc, Engin Akyürek, Engin Altan Duzyatan, Erdal Besikcioglu, Erkan Petekkaya, Furkan Andic, Furkan Palali, Gokberk Demirci, Gokhan Alkan, İbrahim Çelikkol, ismail Demirci, ismail Hacioglu, Kadir Dogulu, Kerem Bursin, Keremcem, Kıvanç Tatlıtuğ, Mehmet Ali Nuroglu, Mehmet Aslantug, Mehmet Gunsur, Murat Unalmis, Oktay Kaynarca, Onur Tuna, Ozan Dolunay, Ozcan Deniz, Serkan Cayoglu, Taner Olmez, Timuçin Esen, Tolga Saritas, Tolgahan Sayisman, Ulas Tuna Astepe.
Choose your favourite one and vote! You can vote only once in 24 hours.
Contest End Date: 20 July 2020
This poll has been closed.
The Best Actors of Turkish Tv Series 2019