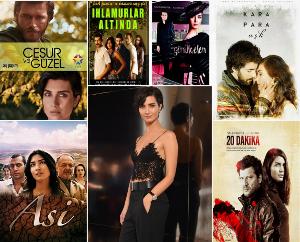 Which one is the Best Tv Series of Tuba Büyüküstün?
Tuba Büyüküstün: Tuba Büyüküstün was born on July 5th, 1982 in Istanbul. He graduated from İstanbul Private Doğuş Schools and Mimar Sinan Fine Arts University, Department of Stage Decoration and Costume Design. She has appeared in commercials while studying at University. In 2004, directed by Çağan Irmak and published in Kanal D, Çemberimde became popular with Gül Oya. In 2005, directed by Aydın Bulut and broadcasted in Kanal D, he played the leading role with Bülent İnal and Sinan Tuzcu in the television series Ihlamurlar Altında.
We choose the Best Tv Series Tuba Büyüküstün has acted in. You can vote only once in 24 hours.
The Best Tv Series of Tuba Büyüküstün