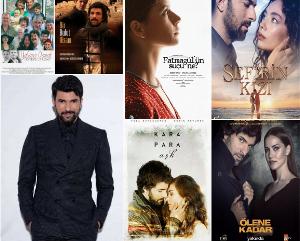 Which one is the Best Tv Series of Engin Akyürek?
Engin Akyürek: Engin Akyürek (born October 12, 1981) is a Turkish film and TV series actor. Ankara University Faculty of Language, History and Geography Department of History graduate of Engin Akyürek, Turkey's Star of the competition program called first stepped into the world of art. Between 2004 and 2007, Akyürek portrayed the character Kadir Sadıkoğlu in the Foreign Grooming series. Kerim Ilgaz character in the series. In 2014, he co-starred with Tuba Buyukustun in Kara Para Aşk.
We choose the Best Tv Series Engin Akyürek has acted in. You can vote only once in 24 hours.
The Best Tv Series of Engin Akyürek