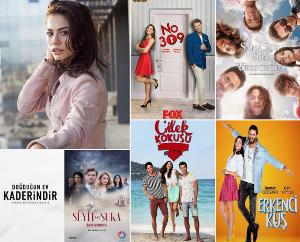 Which one is the Best Tv Series of Demet Özdemir?
Demet Özdemir: Demet Özdemir (born 26 February 1992) is a Turkish actress and dancer. Özdemir was cast in Fox's new series Sana Bir Sır Vereceğim portraying the character of "Aylin". Later she portrayed the character of "Ayla" on Kurt Seyit ve Şura, and got a role as "Demet" in the movie Tut Sözünü. She then played the character of "Aslı" on Star TV's series Çilek Kokusu. She currently plays the lead role "Sanem" in Erkenci Kuş (Early bird) opposite Can Yaman. Wikipedia
We choose the Best Tv Series Demet Özdemir has acted in. You can vote only once in 24 hours.
The Best Tv Series of Demet Özdemir