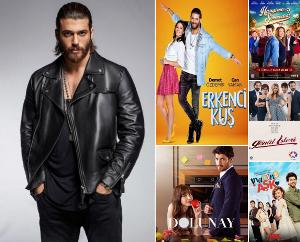 Which one is the Best Tv Series of Can Yaman?
Can Yaman: Can Yaman (born 8 November 1989) is a Turkish actor and lawyer. He was born in Istanbul, Turkey, to an Albanian family whose roots are based in Kosovo. He studied at Bilfen Kolej for the first and middle school, then studied at the Italian High School. Can Yaman finished as a top student in high school. Yaman went to America under the student exchange program and graduated from Law Department of Yeditepe University in 2012. Wikipedia
We choose the Best Tv Series Can Yaman has acted in. You can vote only once in 24 hours.
The Best Tv Series of Can Yaman