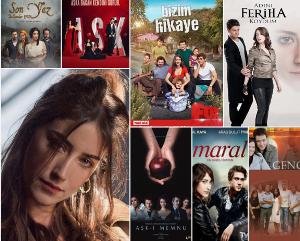 Which one is the Best Tv Series of Hazal Kaya?
Hazal Kaya: Leyla Hazal Kaya (born 1 October 1990) is a Turkish actress. Kaya started her acting career in 2007 with TV series Genco. She played Özge (Gülay Erkaya). In 2008, Kaya played Nihal Ziyagil in a modern-day adaptation of the novel Aşk-ı Memnu written by Halit Ziya Uşaklıgil. Kaya played in the first two seasons of TV series titled Adını Feriha Koydum as Feriha Yılmaz Sarrafoğlu (2011). Wikipedia
We choose the Best Tv Series Hazal Kaya has acted in. You can vote only once in 24 hours.
The Best Tv Series of Hazal Kaya