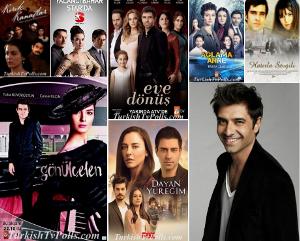 Which one is the Best Tv Series of Cansel Elçin?
Cansel Elçin: Cansel Elçin (born September 20, 1973) is a Turkish actor. Cansel Elçin was born on September 20, 1973, in İzmir, Turkey, but his family moved to France when he was 9 years old. He has grown up trilingually and can speak French, English and Turkish. He studied in the Ecole Florent in Paris where he was classmates with Audrey Tautou. He has French citizenship. Wikipedia
We choose the Best Tv Series Cansel Elçin has acted in. You can vote only once in 24 hours.
The Best Tv Series of Cansel Elçin