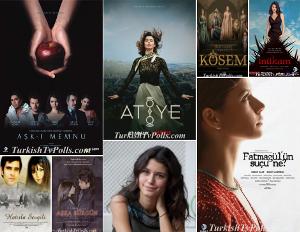 Which one is the Best Tv Series of Beren Saat?
Beren Saat: Beren Saat (born 26 February 1984) is a Turkish actress born and raised in Ankara. Since the beginning of her career, she has received critical acclaim and numerous accolades for her acting. While studying at Başkent University, she participated in the acting competition Türkiye'nin Yıldızları and was discovered by Turkish director Tomris Giritlioğlu, launching her professional acting career. Wikipedia
We choose the Best Tv Series Beren Saat has acted in. You can vote only once in 24 hours.
The Best Tv Series of Beren Saat