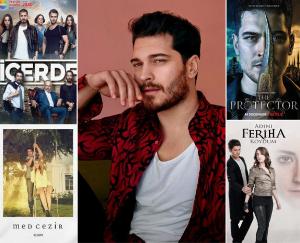 Which one is the Best Tv Series of Çağatay Ulusoy?
Çağatay Ulusoy: Çağatay Ulusoy (born 23 September 1990) is a Turkish model and actor who started his acting career in TV series Adını Feriha Koydum (2011–2012). Since then, he has had further lead roles in Medcezir (2013–2015), a remake of the television series The OC. From 2016 until 2017, Ulusoy played the lead role in the TV series İçerde. Wikipedia
We choose the Best Tv Series Çağatay Ulusoy has acted in. You can vote only once in 24 hours.
The Best Tv Series of Çağatay Ulusoy