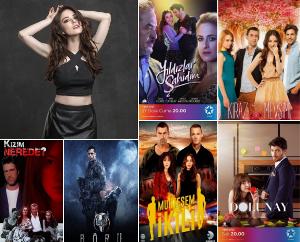 Which one is the Best Tv Series of Özge Gürel?
Özge Gürel: Özge Gürel (born 5 February 1987) is a Turkish actress. She took acting management lessons after acting lessons. She steped into the world of acting with the character of Zeynep in Kızım Nerede?. In 2014, she became the lead actress in the Cherry Season and rose to fame. She played the lead role of Nazli Pinar Aslan in Dolunay with her co-star Can Yaman. Wikipedia
We choose the Best Tv Series Özge Gürel has acted in. You can vote only once in 24 hours.
The Best Tv Series of Özge Gürel