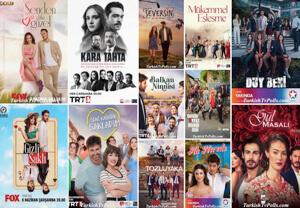 Which one is the Best Turkish Tv Series of August 2022?
These are our candidates: Ah Nerede, Balkan Ninnisi, Duy Beni, Gelsin Hayat Bildiği Gibi, Gizli Saklı, Gül Masalı, Kara Tahta, Mükemmel Eşleşme, Senden Daha Güzel, Seni Kalbime Sakladım, Seversin, Tozluyaka.
Choose your favorite one and vote!
Important Notice: You can vote only once in 1 hour!!!
End Date of Poll: 01 September 2022
This poll has been closed.
The Best Turkish TV Series of August 2022