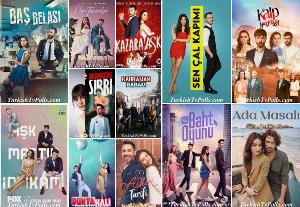 Which one is the Best Turkish Tv Series of Summer 2021?
These are our candidates: Ada Masalı, Aşk Mantık İntikam, Aşkın Tarifi, Baht Oyunu, Baş Belası, Cam Tavanlar, Dünya Hali, İkimizin Sırrı, Kahraman Babam, Kalp Yarası, Kazara Aşk, Sen Çal Kapımı.
Choose your favourite one and vote! You can vote only once in 24 hours.
The Best Turkish Tv Series of Summer 2021