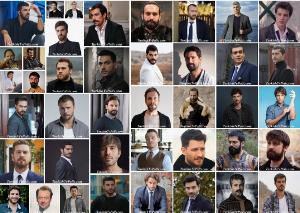 Who is the Best Actor of Turkish Tv Series 2021?
These are our candidates: Akin Akinozu, Alev Alev, Ali Atay, Alp Navruz, Alperen Duymaz, Aras Bulut iynemli, Berk Atan, Berk Oktay, Berker Guven, Birkan Sokullu, Bugra Gulsoy, Burak Deniz, Burak Özçivit, Burak Yoruk, Caner Cindoruk, Cansel Elçin, Cihangir Ceyhan, Deniz Can Aktas, Ekin Koc, Engin Akyürek, Engin Ozturk, Fatih Artman, Feyyaz Duman, Gokberk Demirci, Halil Ibrahim Ceyhan, İbrahim Çelikkol, ismail Demirci, Kerem Bursin, Kubilay Aka, Kutsi, Mert Firat, Mert Yazicioglu, Murat Unalmis, Murat Yıldırım, Mustafa Mert Koc, Okan Yalabik, Onur Tuna, Ozcan Deniz, Taner Olmez, Timuçin Esen, Tolga Saritas, Uraz Kaygılaroğlu.
Who is your favorite actor? Halil İbrahim Ceyhan vs İbrahim Çelikkol? Click Here
Choose your favourite one and vote! You can vote only once in 24 hours.
The Best Actors of Turkish Tv Series 2021