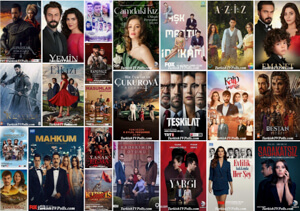 Which one is the Best Turkish Tv Series of January 2022?
These are our candidates: Alparslan: Büyük Selçuklu, Aşk Mantık İntikam, Aziz, Barbaroslar: Akdeniz'in Kılıcı, Bir Zamanlar Çukurova, Camdaki Kız, Destan, El Kızı, Emanet, Evlilik Hakkında Her Şey, Gönül Dağı, Kaderimin Oyunu, Kalp Yarası, Kanunsuz Topraklar, Kardeşlerim, Kıbrıs: Zafere Doğru, Kuruluş Osman, Mahkum, Masumlar Apartmanı, Sadakatsiz, Teşkilat, Üç Kuruş, Yargı, Yasak Elma, Yemin.
Choose your favourite one and vote! You can vote only once in 24 hours.
End Date of Poll: 01 February 2022
This poll has been closed.
The Best Turkish TV Series of January 2022