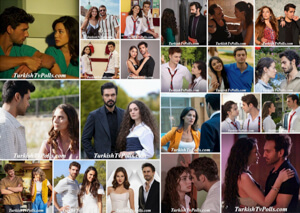 Which one is the Best Couple (or ship) on Turkish Tv Series October 2022?
These are our candidates: Asiye-Doruk (Kardeşlerim), Aybike-Berk (Kardeşlerim), Cemre-Ali (Tozluyaka), Ceylin-Ilgaz (Yargı), Dünya-Umut (Yazgı), Ekim-Kanat (Duy Beni), Elif-Fırat (Bir Küçük Gün Işığı), Emir-Gülperi (Yemin), Gonca-Toprak (Gül Masalı), İlkin-Tolga (Dünyayla Benim Aramda), Jovanka-Ertan (Balkan Ninnisi), Leyla-Ömer (Kasaba Doktoru), Melisa-Ozan (Duy Beni), Mona-Yakup (Kusursuz Kiracı), Nana-Yaman (Emanet), Seyran-Ferit (Yalı Çapkını), Songül-Sadi (Gelsin Hayat Bildiği Gibi), Süsen-Ömer (Kardeşlerim), Türkan-Somer (Üç Kız Kardeş), Zeynep-Onur (Bir Peri Masalı), Zeyno-Çağrı (Tozluyaka), Zeyno-Ege (Tozluyaka).
Choose your favorite one and vote!
Important Notice: You can vote only once in 1 hour!!!
End Date of Poll: 01 November 2022
This poll has been closed.
The Best Couples on Turkish Tv Series October 2022